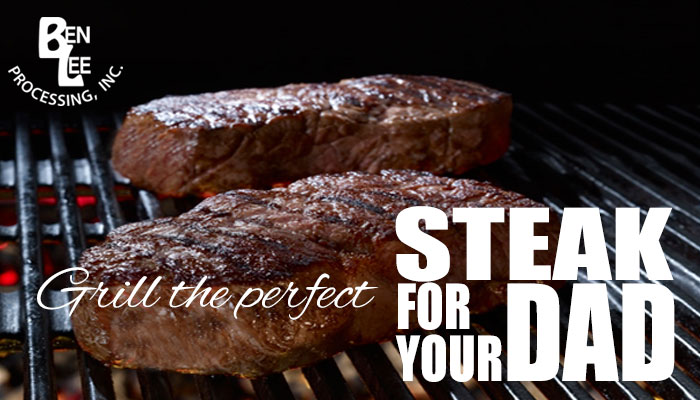 By Grilling the perfect STEAK FOR YOUR DAD! 
Sunday, June 17th is FATHER'S DAY and Ben Lee Processing in Atwood, KS is your Meat Headquarters.
You can count on getting tender flavorful steaks and more…
Grill Chops | Pork Burgers | Ground Beef patties | Bacon Burgers | Polish Sausage | Bratwurst
click here to see some of our Beef Items
Stock up now so you'll be ready to treat your dad for this FATHER'S DAY!