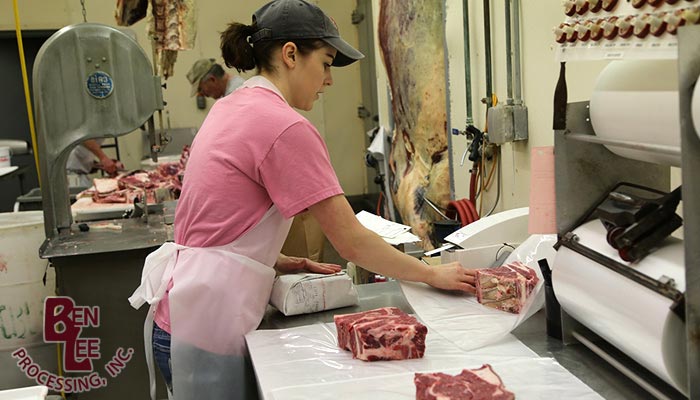 – WHO WE ARE –
Ben-Lee Processing is a meat processing facility in Atwood, Kansas.
Our primary business is slaughtering, cutting and wrapping-sharp freezing beef, pork, and lamb for area farmers & ranchers.
We also process buffalo and wild game. We make various sausages and jerky's along with meat stix, dried beef, ring bologna, bacon-ham-pork chops, pork burgers, smoked turkeys. These products are available on a custom basis along with being for sale to the public by the pound.
We do custom processing along with being inspected by USDA.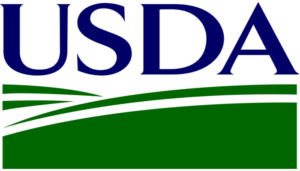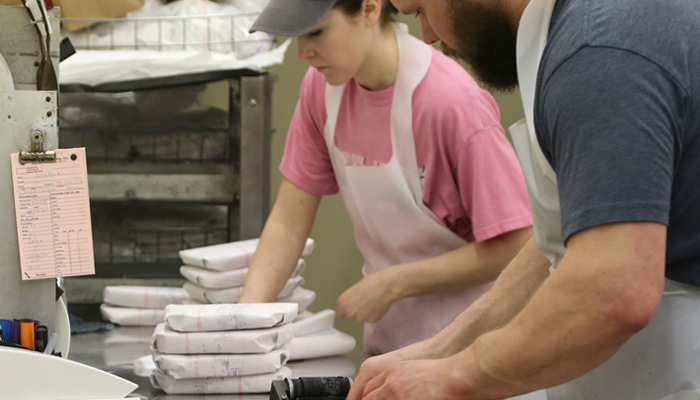 – WHAT WE DO –
We slaughter one day a week, the other four days are spent cutting & packaging customers' animals to their specifications. Ben-Lee Processing is one of the last processors to use a film with a butcher wrap paper as overwrap on the meat cuts, using a bag to package most ground products.
Over the years we have had customers tell us that they are still using roasts and steaks that have been in their freezer for 3+ years! We don't recommend this but it attests to the durability of a film/paper packaging. Customers beef animals are "dry" aged for up to fourteen days after slaughter, whereas pork is cut & packaged as soon as possible, pork does not benefit to the aging process as does beef & lambs.
The smoking & curing procedure is applied to the pork after processing – most pork animals are completely ready for your freezer within a week after animal is delivered to our plant!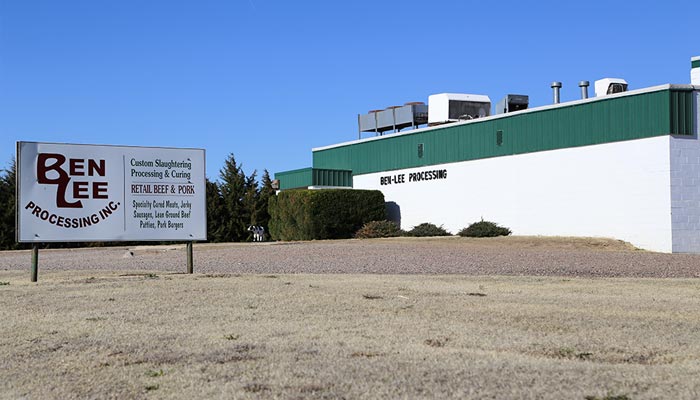 – OUR STORY –
The plant was built in 1975, originally owned by local investors. The business was bought by Ben & Lee Spiers in 1978. They were born and raised in Oberlin, KS. And had lived in the Denver, Colorado area prior to purchasing the plant.
Ben had worked in beef boning plants while in Denver. While Ben & Lee owned the facility they established a broad customer base along with winning many competitions in the Kansas State Meat contests, doing exceptionally well with his jerky, summer sausage, dried beef and ring bologna recipes.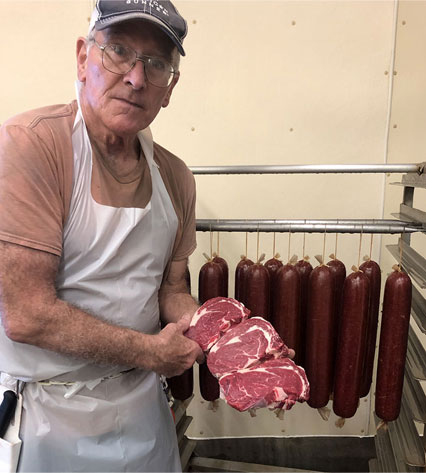 Tom Carroll
Tom & Kathy Carroll family moved to Atwood in 1985. Tom had been working in area processing plants in Oberlin, KS, Goodland, KS, Hays, KS, Dodge City, KS, and Tulsa, OK. Tom started working right out of high school at the Oberlin Locker for George Wolf in 1975.
He worked for the Spiers from 1985 till October 1995, when Tom & Kathy bought the plant from Ben & Lee Spiers, choosing to leave the name as Ben-Lee Processing, Inc.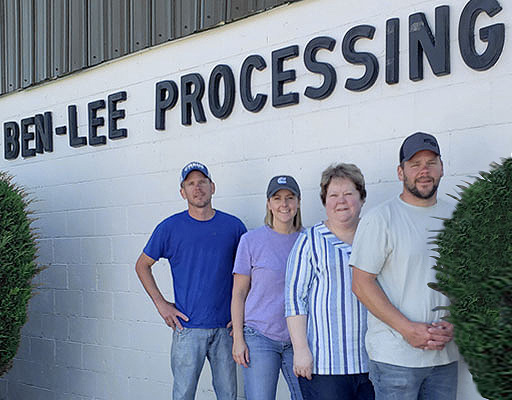 Ben-Lee Processing is truly a family business!
Tom & Kathy Carroll are the owners, son Jason, Travis and daughter Jess are all full time, each with their own responsibility in the business. Our youngest son Brett helps on the weekends.
---
Beef Retail Sales | Pork Retail Sales | Specialty Meats | Beef Processing | Pork Processing | About | Careers | Contact

BEN-LEE PROCESSING, INC.
We process your meat the way you want it!
12783 Hwy. 25 Atwood, KS 67730
Tel: (785) 626-3732 | email: kathy@benleemeatprocessing.com